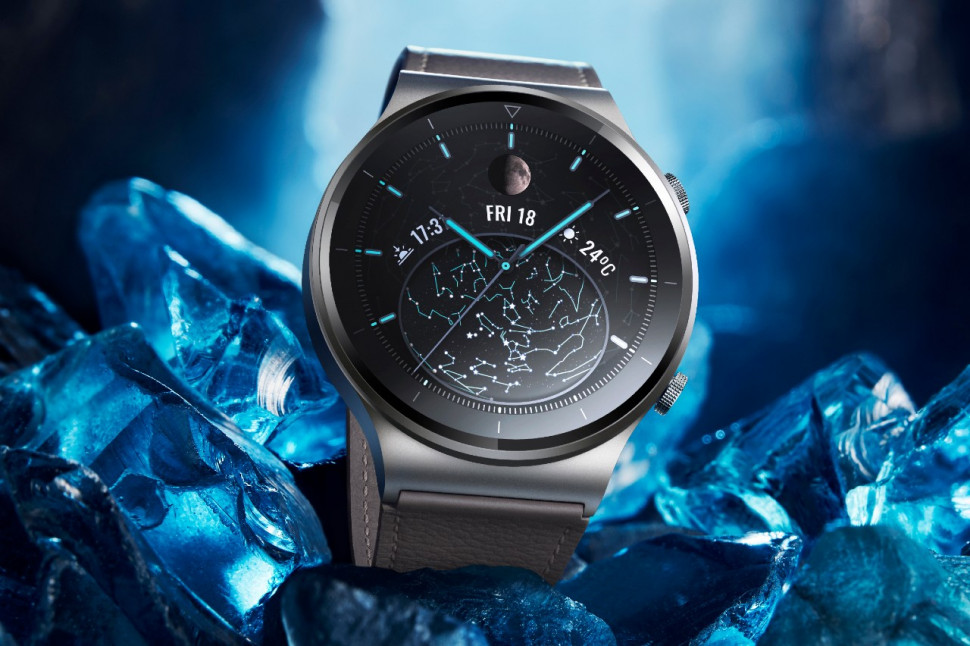 ---
The Chinese company Huawei has unveiled its next "smart" watch Huawei WATCH GT 2 Pro, which received a durable titanium case, premium design, and advanced professional functions for tracking body parameters. They can last up to two weeks on a single charge and support wireless charging.
The screen of the new flagship Huawei watch is protected by a scratch-resistant sapphire crystal, and the titanium case has a pleasant-to-touch texture. They have 200 different dial options. In addition, changing the design of the watch face is made easier with the OneHop Watch Face feature included in the Huawei Share package. To install an image from the gallery of his smartphone on the dial, the user just needs to touch it with the watch. You can also choose between different layouts and other information that can be useful for long walks and outdoor workouts.
The Huawei WATCH GT 2 Pro supports over 100 training modes for both beginners and experienced athletes. For example, in alpine skiing mode, the watch tracks average speed, distance traveled, trajectory, elevation difference, maximum incline, heart rate, blood oxygen saturation, and much more. Golf mode analyzes the pace and speed of the swing before hitting, showing the correct technique on the dial.
In addition to the new modes, the watch supports a wide range of workouts, including extreme, winter, and water sports, as well as ball games. At the same time, the watch can automatically determine six types of training. Also, users are offered 10 training courses designed for different levels and goals, with instructions to maintain motivation.
The updated Huawei TruSeen 4.0+ heart rate monitoring technology, combined with a 6-in-1 LED lens and a sapphire crystal back cover, provides more accurate readings. It supports real-time heart rate measurement during training, warning you in time about exceeding the allowable values, as well as maximum oxygen consumption, recovery time, and much more. Outside of training, the Huawei WATCH GT 2 Pro monitors resting heart rate around the clock, notifying abnormal surges, monitor the quality of night sleep, monitor stress levels, and blood oxygen saturation (SpO2) around the clock.
The flagship watch Huawei WATCH GT 2 Pro is available in two shades: "Night Black" and "Misty Gray". The watch will be available in select markets. The price of the Huawei WATCH GT 2 Pro in the classic style (Classic edition) is € 349, and the sports Huawei WATCH GT 2 Pro (Sport edition) is € 329.